Testimonials
If you are a position to be a Buyer or a Seller we need to talk.
We help people. We can get you a great deal and our Clients tell us this by constantly referring new clients, families, individuals, and by the many new testimonials sent to us. Here are just a few.
Buyer Testimonials:
Being a single mom I did not think I would ever have my own home. No one would even look at helping us. This new house is a dream come true! Thank you! Your secrets at www.aohomesolutions.com really helped me get this house
April M.
You Guys are GREAT to work with. No one has ever tried so hard to help us before. We thought we would never get a big new home of our own. Thanks AOHS.!!
Jessica and Tim T.
This is our first house. It is a blessing. Our family would not have this house if it were not for you. Thank you and bless you.
Vinson C and Family
Being young, we didn't have any credit but you guys found a way to get us a house quick and easy with no hassle and no pressure. Thank you so much! Your site www.goodhouses.org really helped us!
Tim and Tracy K.
Thank you for helping make the process so simple and quick. You answered all of my questions and did exactly what you said you would when you said you would. I now have my own nice big home and at a great deal and less than rent!
Pearlie Rutledge.
I filled out the paperwork and my kids and I are in our new Rent to Own Home in less than a week. We love it. Thank you for making our new home affordable. Your service and attention is appreciated more than you know. It was easier than I thought. Thank you.
Delilah Kelley
We signed the paperwork and were in our new home in less than two weeks. Your quick, efficient, friendly service is super. We got the school district we needed. You guys really are great. Thanks AO!
Chuck Selph
You guys are great to work with. I'm seventy two years young and you got me my dream house as a rent to own. My nice big house is in the right area and has lots of room. Thank You A O H S for helping me and being so easy to do business with!
Tom Logan
Mark Neighbor was a good Person to work with. He made the process of buying the house very easy. He was always informative and let me know all there was for me to know.
H. S. Tate
The process that we went thru was very smooth. It was a blessing to do business with Mark.
Sharon Martin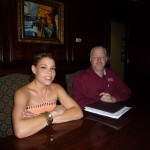 Mark found us a house in a nice neighborhood, a nice house and quickly. Thank you very much.
Dealing with Mark at A O Home Solutions  was quick and easy. I saw my house fell in love with it and sealed the deal in two weeks. Everything was exactly as I read on the website. They explained all I needed to know. At the closing I even got cash back. Overall my experience was excellent!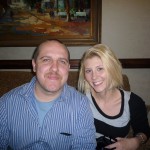 Thanks a ton! It was a no hassel, worry free, transaction!! Would recommend to anyone looking to buy a home. This was our first home and I'm pleased!
Kristina Gaddy
Buyers do not wait any longer just Sign up for our VIP list:
Seller Testimonials:
Remember with AOHS there is no 6 or 7 % commission! You pay us nothing if we market your home.
Mark Did a great job on finding us a buyer for our home and in a short period of time, (less than 90 days). I recommend Mark to everyone that needs to sell their home.
Carmen Kelley
Mark did a great job & works really hard for all parties involved- Buyer & Seller. Wonderful Job!! Sold house quickly and got what we wanted out of it! Thank You.
Christopher Klicko
After attempting to use other Realtors for two years, Mr Neighbor was able to sell my house within 3 months. Everything was very easy and smooth. Its not a bad way to go.
Bear
Thank you for your help. We were able to get $60,000 more for our mom's house than we thought with what you showed us. I am so thankful that we waited and took your free advice.
Cindy in Ga
You guys work really quick. I can now give my brother's kids and Wife some money they would have never seen. Your honest help and simple approach saved me a lot of hassle. Bless you.
Herman in Ga on an estate in Ga
You did just what you said. You paid what I asked for the house. You did it without stressing us out. You even helped us move. We were out in days with no MORE MORTGAGE PAYMENTS!! THANKS AO
John and Nancy Weeks
You saved my credit and me. I needed to sell my house but could not with a realtor and all the fees. You helped me and I got what I needed —out of a big payment. Thank you for buying my house and saving me. And I found a home on www.goodhouses.org to move into.
Kristina W.
In this market we couldn't sell the house. We were tired of renting it and fixing it up. You are such a blessing and did what you said quickly. Thanks for buying our house and getting us out of that payment.
Dexter and Natasha G. and Family
Thank you for buying our house. We wanted a quick short sale and we got it. You even got the bank to write-off our debt!! It cost us nothing but saved us thousands and didn't ruin our credit. Thanks A O .
Kevin Grimm and Family
Results Now! Today! In the current market!
Here are a couple happy recent sellers showing our process works at:
We work hard to market and get your house sold. You can list your house for us to come and make an offer at:
Referral —Sold in just Weeks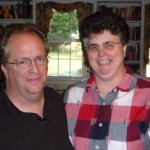 We needed to sell our house quickly without losing money and move to a different state. You did just what you said. You sold our house in just weeks for the price we wanted. We now have a new house in a different state. We can relax. The process was smooth and everyone got what they wanted. The buyer got a great ready-to-move in home in Georgia without paying a high commission and tons of paperwork. We now have a new house in Tennessee. Your system and guidance is honest, quick, safe, smooth, easy, effective, and it works in a market where selling the old way with a realtor just doesn't work. We are glad we chose you over the hundreds of other options. Houses are still sitting unsold in our old neighborhood months later, but not ours! Thank you, A O Home Solutions. We do highly recommend you to our friends and anyone who needs a fair and quick solution to buying or selling a home.
John Vetter
I was stressed and it seemed like we were going to have to wait months to sell our home. We needed to sell our home and move to take a new position in another state. The market was still dropping and there were about 94,000 homes available on the MLS in our area. We looked at several options. You made us a promise to do your best to sell our house for a fair price and sell it quickly. You did just what you said. You sold our house quickly in just a few short weeks. Thank you so much for helping us sell quickly and simply. The stress and hassle are gone. I hope others let you help them.
Lynn Vetter
Give us a chance you have nothing to lose except the mortgage payment.
Thank you A O Home Solutions for quickly selling my home. We had sat on the house for quite some time and as soon as we called you we had an interested party in the house.
Jamie P.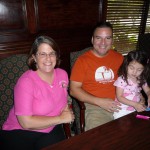 Mark did a great job of getting our house sold for what we wanted and did it quickly. With this down market right now, we thought that it might take years to sell our house but Mark was able to do it in two(2 ) months time!
Eric Mitchell
Sellers Do not Delay. We can Buy your home or , Sell it, Lease it , Lease Purchase, rent, Owner Finance or several other ways market and move any headache you have off your shoulders. Just Fill out the form and you are on your way: Click here
Need Property Management?
At A O Home Solutions we can manage your property for you. We take the headaches out of the system and handle the details for you.
Property Management Testimonial:
Dear Prospective Client:
Mark Neighbor (owner A O Home Solutions) has managed my property for over 2 years. As an out of state owner, I depend on Mark for his input regarding any concerns on my houses and land. I look to him for direction regarding maintaing my propery and interests. Mark reports to me monthly regarding my premises, repair needs, and any tenant issues that he himself does not feel comfortable handling without my input. In most cases, Mark handles the daily or monthly issues with confidence and care. He handles all concerns as if it were his property, giving it that extra personal touch that you will not find with large executive management corporations.
I see Mark (A O Home Solutions) as a vaulable resource to my financial portfolio.
The investment and rental management world need more companies like A O Home Solutions. Mark is an asset to any client that hires him.
If you would like additional information about Mark Neighbor (owner A O Home Solutions), you can telephone me at email me at hathcockk@bartonccc.edu.
Sincerely,
Kristen Hathcock
Math and Science Instructor
Barton County College, KS
We even have our great tenants giving us testimonials
Here is just one of the many examples
The purpose of this writing is to serve notice to any concerned party, or parties, the status of my experience of renting from Mark Neighbor, the Landlord for a property I rent at …………………. McDonough, GA.
Having been a Tenant at this property for more than two (2) years, it has been my experience that Mr. Neighbor has been a forthright, honest, and dutiful Landlord. All Concerns I have had, adjustments that were needed, work required by Mr. Neighbor have been handled with speed, competence, diligence.
I am available for phone consultation, or appearance if required, to testify to the above statement.
Sincerely,
Brian Dees
Owner Brian Dees Clinics & Symposiums
Still have Concerns if we can help your individual situation? Review our free videos
Buyers Video: Lease Purchase, Rent to Own, Owner Financed Homes
Sellers Video: Sell the House to Us Today
Investors: Video for Wholesale Buyers
Other Sites that may be of interest For Buyers:
GaDiscountProperties.com
GoodHouses.org
GeorgiaLeaseoption.com
RentToOwn777.com
HenryCountyProperties.com
StimulusHouses.com
StockBridgeHouses.com
McDonoughHouses.com
RentToOwnBuyerNow.com
FutureLinker.com
Other sites that may be of interest to Sellers:
WeBuyHouses777.com
GrandadBuysHouses.com
AOHomes.org
24HourHouseOffer.COM