Stop Foreclosure!
Let us help you STOP Foreclosure!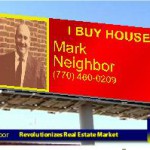 If you are facing foreclosure, then you need to act quickly. The key is to get an experienced person who understands the laws and can show you how to stop a foreclosure immediately.
You need an expert that knows how the lending laws work in YOUR favor, and how to negotiate with your lender so you can avoid a foreclosure!
Let us help you, fill out the form below and we will contact you right away.
NOTE: Any information you provide to us is completely confidential, and our services are FREE to you!
We have all had struggles. Life is hard and unfair sometimes. There are no bad questions we aren't willing to help solve. Most people have had one or more stumbles in life. The key is to get back up and let those who will and can help you. We have helped countless people with "no known options" to save their credit, find a new home and return to a life without the stress of worrying about a house they moved from or to while living.
Recent Testimonials:
In this market we couldn't sell the house. We were tired of renting it and fixing it up. You are such a blessing and did what you said quickly. Thanks for buying our house and getting us out of that payment.
Dexter and Natasha G. and Family
Thank you for buying our house. We wanted a quick short sale and we got it. You even got the bank to write-off our debt!! It cost us nothing but saved us thousands and didn't ruin our credit. Thanks A O .
Kevin Grimm and Family 8-28
You guys work really quick. I can now give my brother's kids and Wife some money they would have never seen. Your honest help and simple approach saved me a lot of hassle. Bless you.
Herman in Ga on an estate in Ga
You did just what you said. You paid what I asked for the house. You did it without stressing us out. You even helped us move. We were out in days with no MORE MORTGAGE PAYMENTS!! THANKS AO
John and Nancy Weeks
You saved my credit and me. I needed to sell my house but could not with a realtor and all the fees. You helped me and I got what I needed —out of a big payment. Thank you for buying my house and saving me. And I found a home on www.aohomesolutions.com to move into.
Kristina W.